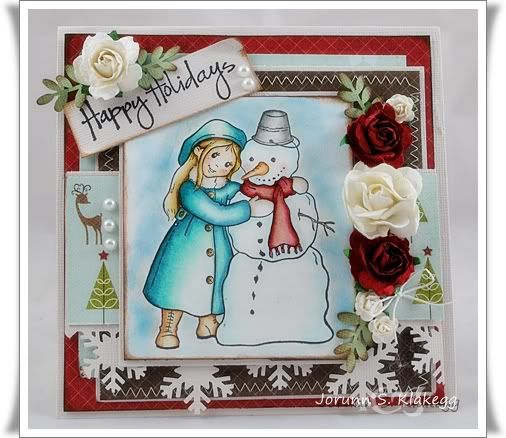 Today I have a card made up, using one of the new and adorable images from
I have colored in the beautiful image using Copic Sketch Markers and chalk.
The pattern papers are all from MME.
Have a wonderful Sunday all!
I will spend most of my Sunday baking Christmas cookies...
and of course I need to taste quite a few too... .lol!
Thanks for visiting my blog!