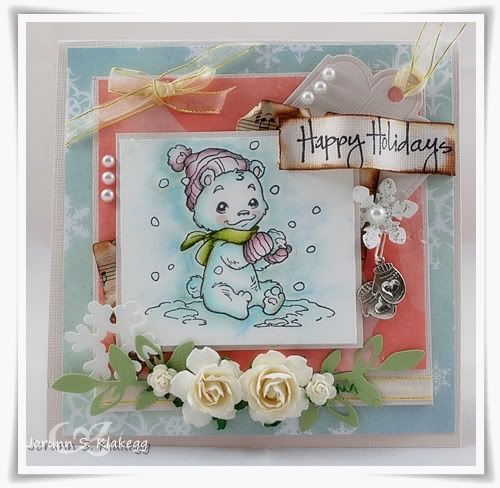 Whiff of Joy
is looking for new guest designers for the next two months!
And Katharina has made a great sketch for this occasion,
that I just had to try out.... :o)
Read more about the GDT call
HERE
, and give it a go,
you are going to love spending 2 months is the WOJ family! ;o)
Here is the fabulous sketch Katharina made;
For my card I have used
the adorable image;
colored in by Copic sketch markers and chalk.
from the Whiff of Joy collection.
This card will also be my entry in the
They have Christmas cards as theme this week.
Thanks for visiting my blog!